ACTCA Membership Form

Certified ACT Consultant (CAC)
Member Record Maintenance
<!null>
---
---
I have submitted my fee above, and hereby submit my above information
for one year of membership in the ACT! Consultants Association
---
Membership Levels, Fees and Benefits
For New Members, the $36 fee includes any charges for any necessary examinations, and the first year of Membership in that level, if accepted. If you are already an ACC, then the examination is waived. If you are not, then the examination instructions will be emailed to you.
For Existing Member, the fees are for membership record maintenance, listing your name on the web site, and verifying your membership in the ACTCA to your contacts. As you receive referrals from the ACTCA web site, you are welcome to ask your contacts to verify your membership and certification with the ACTCA. The fee helps to pay for the cost of this record maintenance and verification.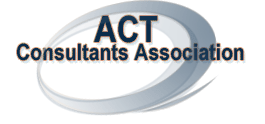 You may place ACTCA logos on your web site upon Membership approval.
490 M Street, SW Suite 400, Washington, DC 20024 202-221-5022 Fax 202-449-9500 Membership@ACTCA.org
---
(OFFICE USE ONLY)
Approved _____ Disapproved _____ Date ____________ Reviewed By: ______________
Comments: ________________________________________________________
__________________________________________________________________